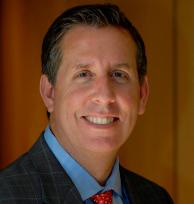 As Owner and President of Strata Realty, Tim is responsible for overseeing all marketing activities of the company to ensure the successful lease-up or sale of our clients' properties. A licensed broker, Tim has extensive experience in real estate sales of office and industrial product, investment sales, land entitlement and land development in the Inland Empire. He assists clients with the entire development process from land acquisition to site plan layouts, financing, and the eventual sale and leasing of the end product.
Since 1985, Tim has worked in the Inland Empire as a specialist in office and industrial sales and leasing. Since starting Strata Realty, Inc. in 2001, he has leased or sold over 7,000,000 square feet of product, and is consistently one of the leading brokers in the Inland Empire. Co-star, a national inventory-tracking firm, has given Tim its "Top 10 or Top 20 Power Broker" award for the Inland Empire market every year since he started Strata Realty, Inc.
Prior to working with Strata Realty, Tim began his career with Grubb & Ellis Company in 1988. While he was with Grubb & Ellis, he was awarded either the top industrial sales agent or top overall producer every year except one. In 1995, he was appointed senior marketing consultant / senior vice president and was personally responsible for the opening of their Corona satellite office. During his tenure at Grubb & Ellis, Tim was associated with over 32 development projects involving hundreds of acres and over 4,000,000 square feet of office and industrial product.
Tim received a Bachelor of Arts from University of California, Los Angeles and attended extended real estate investment and development courses at University of Irvine. Tim is a member of the National Association of Industrial and Office Properties and the Society of Industrial and Office Realtors (SIOR).
I'm a great believer in luck, and I find that the harder I work, the more I have of it.
- Thomas Jefferson